Roger Bacon is a premium brand of custom made eyewear which utilises the latest 3D scanning and modelling technology to guarantee their customers a perfect fit and style, to suit their face-shape and personality.
With a unique product comes unique solutions - provided by Geckotech. Roger Bacon required both a customer facing application for 3D visualization and virtual fitting and a logistical backend to help their team provide their unique service quickly, efficiently and to exceed their customer's expectations.
Services
User Experience Design
User Interface Design
User Interaction Design
iOS and tvOS App Development
Information Architecture
3D Visualization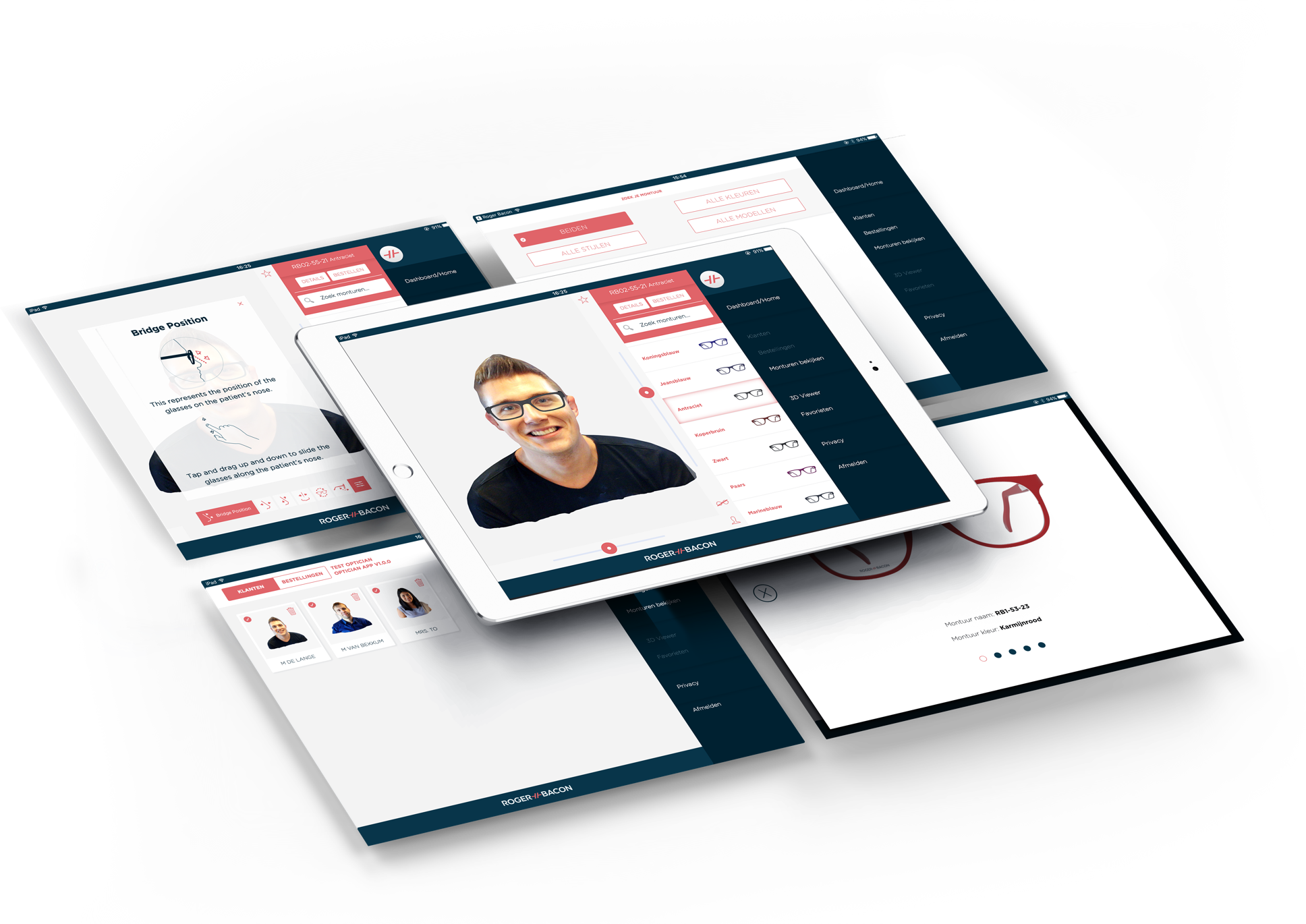 Project Info
The customer facing mobile application was built from the ground up to give the exact solution required by such a complex and unique proposition on the part of Roger Bacon. Geckotech worked alongside the team at Roger Bacon to make sure the software produced would effectively help them fulfill their customer's needs.
The latest 3D scanning technology is used to create an accurate digital model of the customer's face from thousands of reference points. This model allows the customer to try any of the wide-range of glasses offered by Roger Bacon on a mobile device, whilst allowing them to share images of the model with friends and family. This helps increase the customers confidence that the glasses they have chosen really are the perfect style and fit.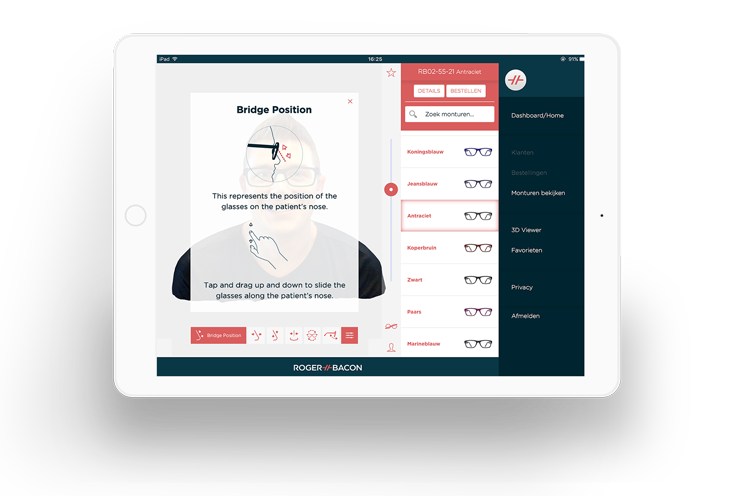 In addition the relevant logistical software was designed and produced with an understanding of the unique sales and manufacturing process challenges faced by the client. Working closely with the client, Geckotech produced a reliable software solution for Roger Bacon allowing them to fulfill orders using the centralised ordering system, reducing both the workload of their staff and increasing reliability.
Roger Bacon works extremely hard to offer the best service and Geckotech's expertise is the perfect solution to the complexities of custom manufactured products whilst offering exceptional service.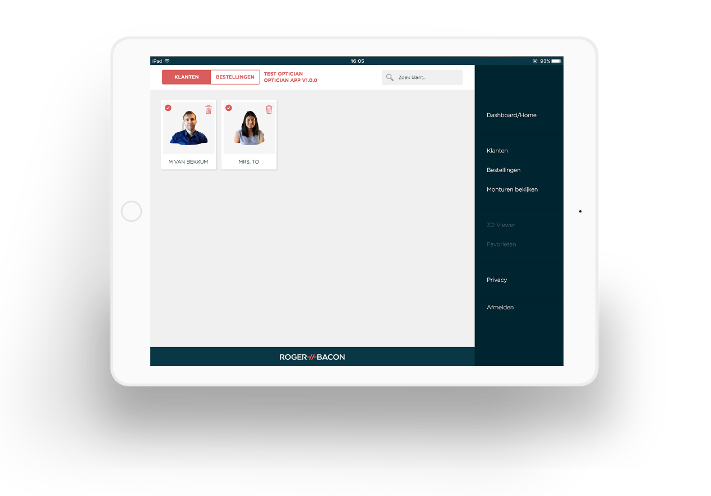 Visit Roger Bacon here.