Dutch female entrepreneurs Sabine Schoorl and Ingrid Tappin had a strong vision: more fun, less meetings. The result is Sinq®, a web, mobile and tablet application that keeps everyone in your team up to date on who's meeting who about what.
Services
User Experience Design
User Interface Design
User Interaction Design
Front End Development
iOS and Android App Development
Information Architecture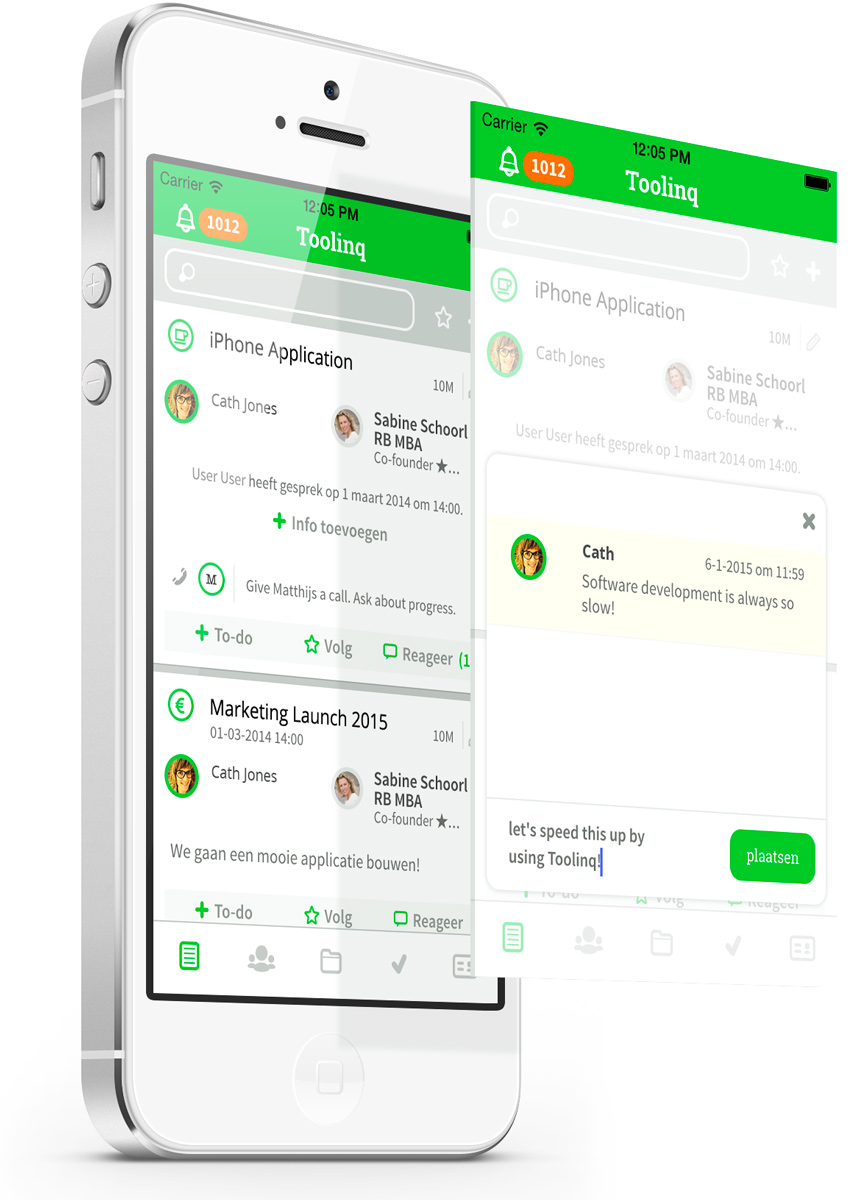 Project Info
Sinq® is like Facebook for teams - a timeline that shows you who your colleagues are meeting with, what it's about and what the results were. You can comment on each other's activities to share ideas, and add to-do's as follow-ups to the meetings.
Sinq® also allows importing of your phone contacts which gets stored and becomes accessible by everyone, giving you a complete overview of your entire organisation's connections.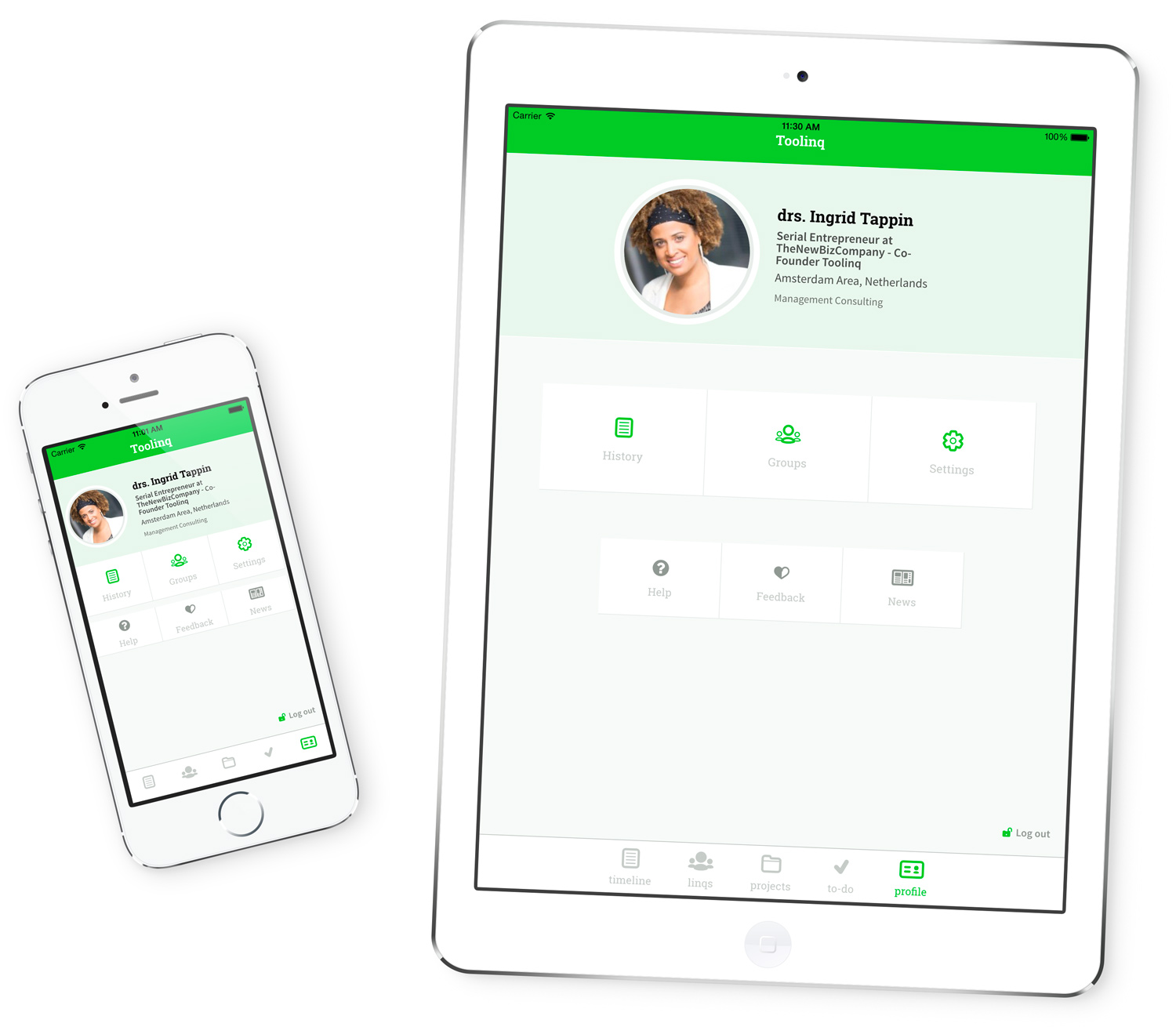 Add to this the ability to message your colleagues directly in the app and notifications that inform you of activity on conversations you're involved with, and you've got a complete solution to keep your team up date at all times.
In addition to the mobile and tablet application, Sinq® is also accessible via a web based desktop application.